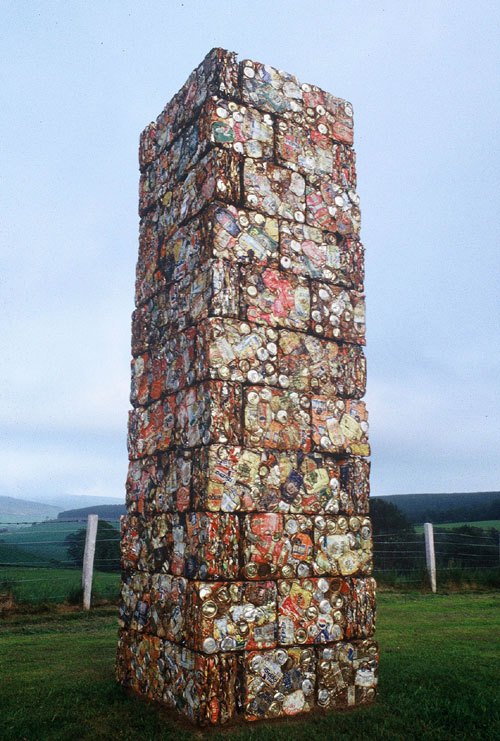 Transmigration
Icheon City
Korea
Medium : Polished 316L stainless steel.
Dimensions : 2.8 metres high
Rob was invited to submit a site specific proposal by the selection committee of the 17th Icheon International Sculpture Symposium. Five International and four Korean artists were selected to create new sculptures for a permanent exhibition in Seolbong Park in August 2014.
This permanent sculpture installation is inspired by the multi - faith belief in the migration of the human soul.
The first figure in the foreground is still and reflective. He represents solidity and is earthbound. The second figure begins to crack and fragment, this represents the vulnerability of the body. The third figure continues morphing into another form, no longer human in appearance. The final form transcends and completes the transmigration into a free cloud of particles as if being absorbed by the atmosphere.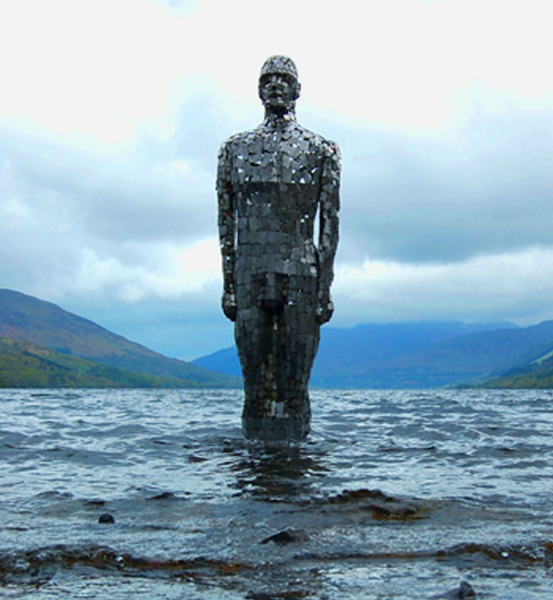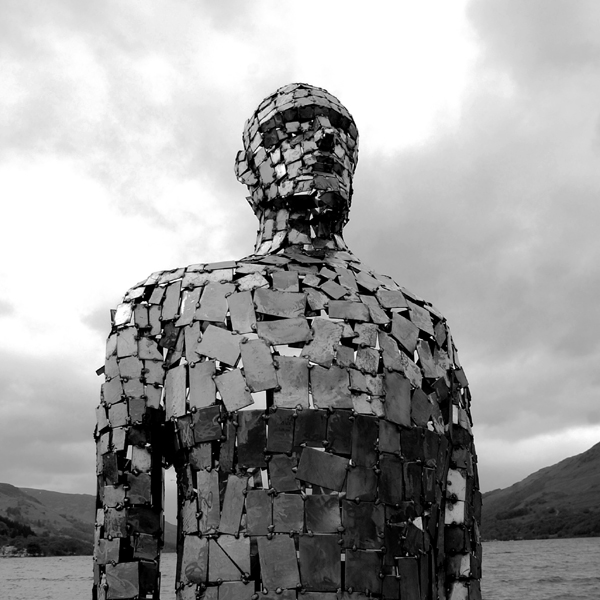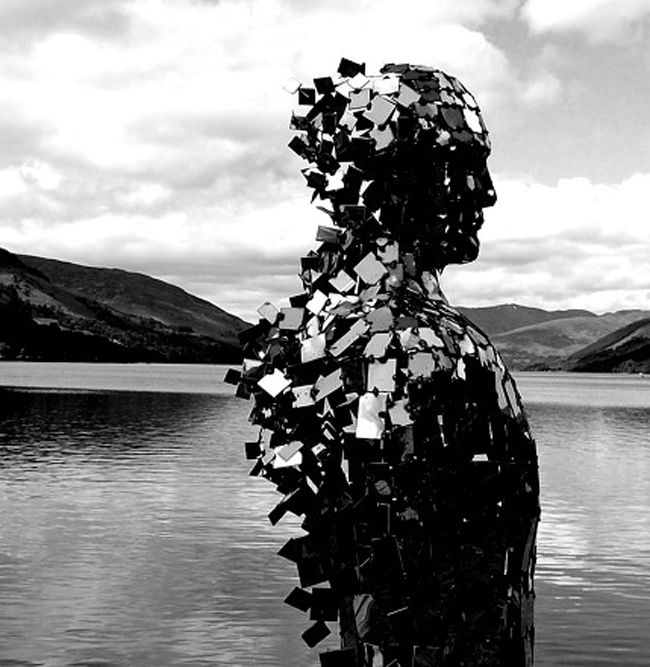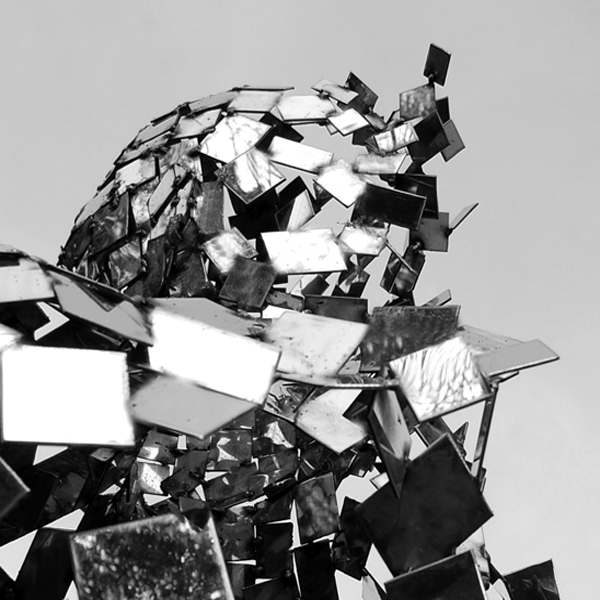 Still
Loch Earn, Scotland
Medium : Polished 316L stainless steel.
Dimensions : 2.7 metres high x 1 metres wide x .5 metres deep
The solitary figure stands at the head of a Loch Earn. The figure symbolises the physical and spiritual relationship between humans and the natural wilderness. The figure is in constant flux, the small panels that form the sculpture are being torn away with the prevailing wind, being re - shaped by the natural forces. It investigates the fundamental aspects of self awareness and our connection with our environment.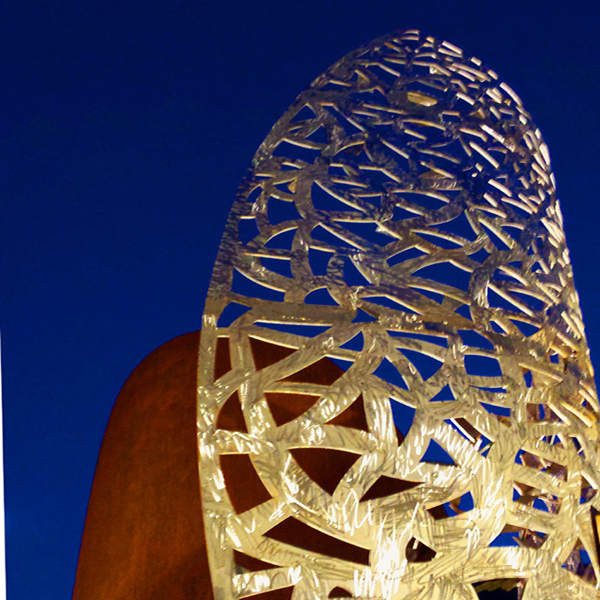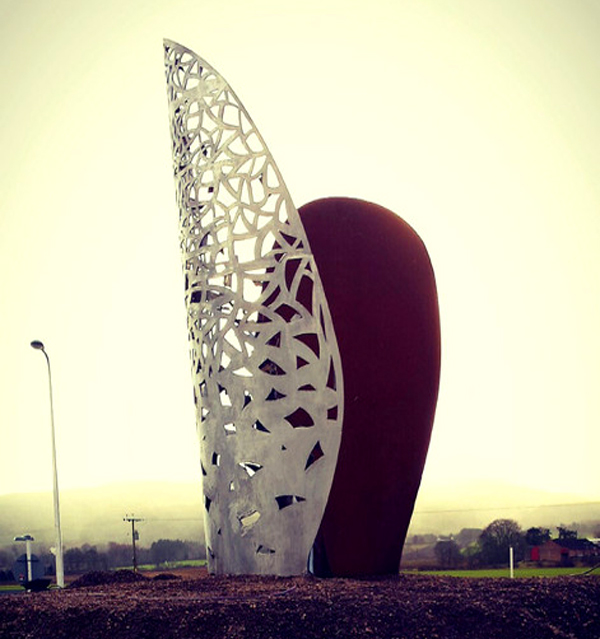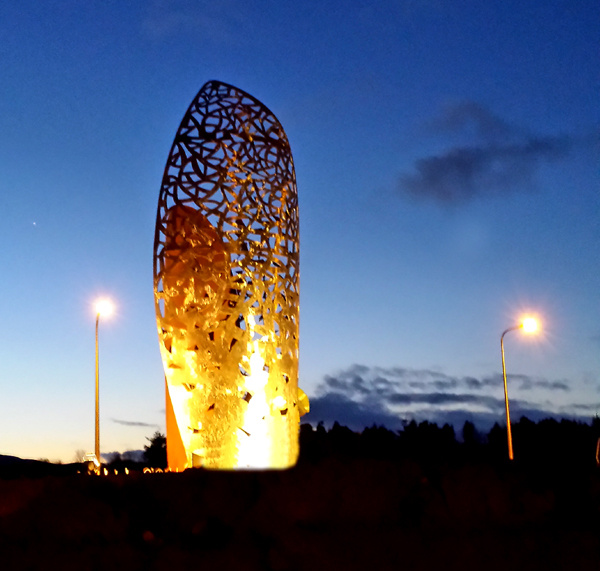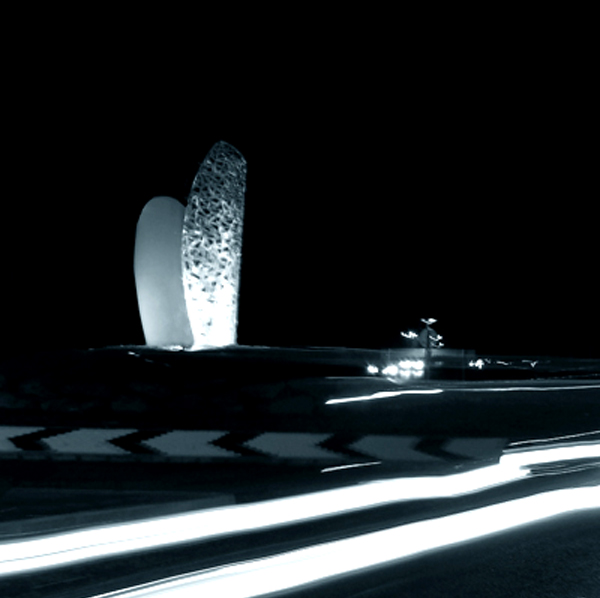 Rise of Oudenarde
Perthshire, Scotland
Cor-ten steel and 316L stainless steel.
Dimensions : 5.5 mtrs x 3.7 mtrs  x 3 mtrs
The sculpture was commissioned to create a distinct and recognisable landmark at the entrance to the new settlement at Oudenarde, Bridge of Earn in Perthshire, Scotland.
The aim of the sculpture is to engender a 'sense of place' and  distinct identity for the new settlement. The construction of this new development will be undertaken in several key phases over the next ten years and it was important the sculpture possessed a timeless quality of design.The Cor -Ten steel structure is based on a seed form, representing the seeds of growth and emergence. The stainless steel section of the sculpture is abstracted from a leaf form as it de-constructs, representing the cycle of natural life, growth and re-generation.The overall objective was to create a form that was in congress with it's natural settings, conveying the fragility and complexity of nature.               Full text