Union Terrace Sculptures
Rob was commissioned to create four sculptures for the re-designed Union Terrace gardens in the centre of Aberdeen.
---
Hann Munden Sculpture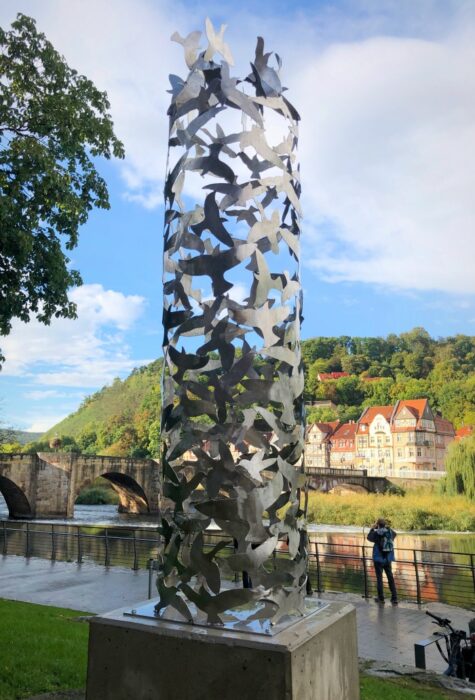 Rob was invited to create a sculpture for the centre of Hann Munden in Germany. This historic town in Lower Saxony holds an International arts festival 'Denkmal Kunst' and the sculpture was unveiled by the town's Burgermeister to celebrate the start of the festival. 'Helix' takes it's creative inspiration from the myriad of wild bird life along the river Werra.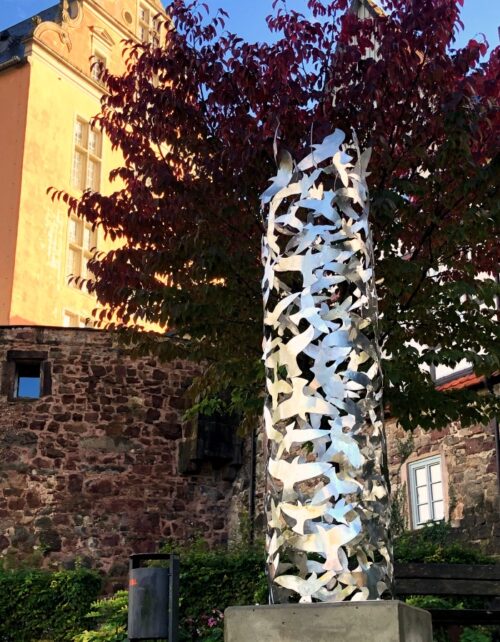 The sculpture will remain as a permanent artwork and local landmark close to the historic Werra bridge.
---
Horatio's Garden Scotland
Rob was invited to create a specific art installation for Horatio's Garden adjacent to the Spinal Injuries unit at the Queen Elizabeth University Hospital in Glasgow.
The stunning gardens allowed Rob to create three installations that could be viewed by patients and staff within the building and along the main garden path. The artworks were installed in Easter 2022.