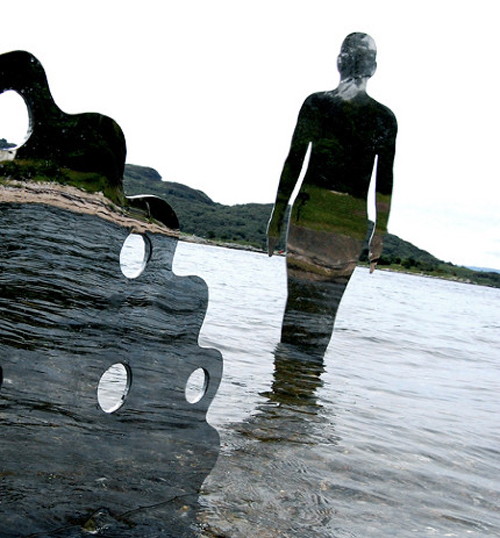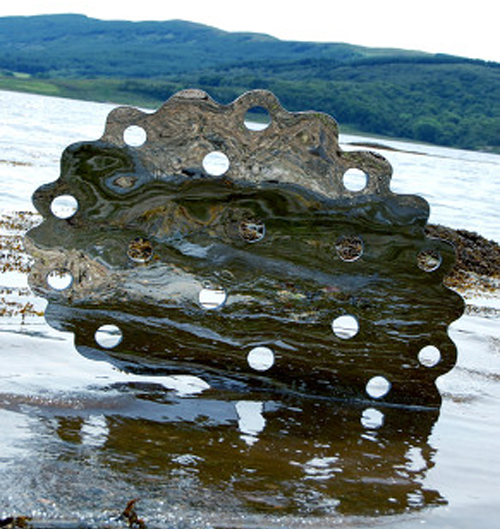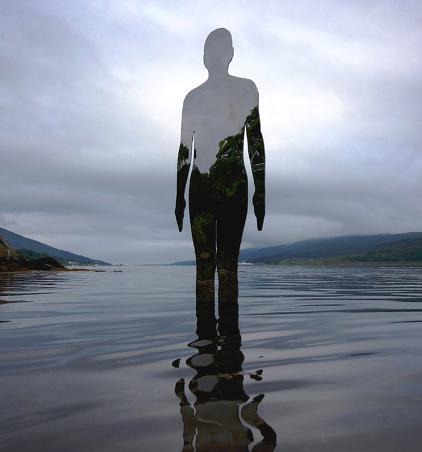 2012
Tide Flow – Time Flow
Caol Ruadh Sculpture Park
Argyll, Scotland
Medium : Polished 316L stainless steel
Tide Flow – Time Flow  was installed on the shores of the Kyles of Bute. As the tide ebbs and flows, the reflections of the sun and sea constantly alter the appearance of the mirrored stainless steel forms creating a kinetic surface that moves to the rhythm of the sea. The Cretaceous sea-forms, standing alongside the human figures, are a reference to our genetic past and ask us to consider our evolutionary journey thus far.
Reflective Transmutations
Glasgow International Festival 2010
Medium : Polished 316L stainless steel
Vestiges Park; a collective intervention into a forgotten landscape.  A Lowsalt exhibition organised for Glasgow International Festival of Visual Art, Vestiges Park was an outdoor exhibition featuring sculptural works by 16 Glasgow-based artists, inspired by 'Vestiges Of The Natural History Of Creation'.