Settlement

Heysham Head and Birkrigg Common.
England 2018
Public exhibition at Birkrigg near Ulverston from 15th September 2018
Medium : Mixed media, stainless steel
British sculptor and environmental artist Rob Mulholland was commissioned by Morecombe Bay Partnership as part of their ' Headlands to Headspace' project to develop an outdoor site specific art installation to reflect the heritage of Morecombe Bay. Rob developed a series of mirrored dwellings to be temporarily installed at Heysham Head near Morecombe and Birkrigg Common near Ulverston in Cumbira.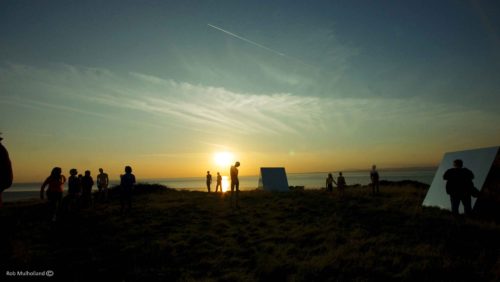 Inspired by early Anglo-Saxon designs, the dwellings aim to encourage viewers to consider the influence of people of the past on Morecambe Bay. Six mirrored figures interspersed with the dwellings represent the communities that once settled on this land, reminding the viewer of the people who worked the land and the sea in centuries gone by.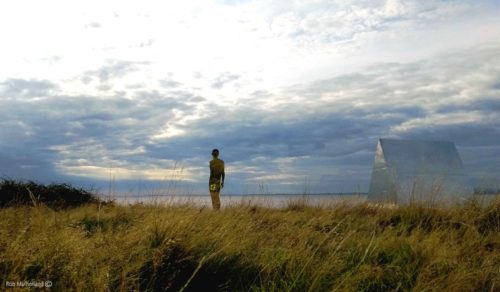 By using mirrored surfaces Mulholland brings literal reflection into being, making the viewer and a distorted landscape and sky integral parts of the work. By catching glimpses of themselves, viewers see an image not only in the present, but a hint of those who may have walked in the same landscape, a vestige of the past.